Ten fun facts about Tallahassee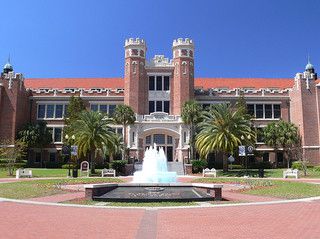 Fact 1
The name Tallahassee stems from a Muskogean Indian word. The literal translation of the word means "old fields". The Creek Indians migrated through this area during the 18th and 19th centuries and gave the city its name, which stuck till today.

Fact 2
It is believed that the first Christmas celebrated in the United States was celebrated at the site of the DeSoto encampment in what is now Tallahassee.

Fact 3
Tallahassee has the honor of being the only capital city of the south that is positioned east of Mississippi to never be taken by Union Forces during the Civil War.

Fact 4
In 1988, Money Magazine name Tallahassee as one of the top three cities in the southeast to live in.
Fact 5
In 1992, the National Arbor Tree Foundation awarded Tallahassee the tile of "Tree City USA" and in 1999, the National Civic League awarded Tallahassee the All American City Award.
Fact 6
In 2006 the National Recreation and Park Association honored Tallahassee with the award of Best in America for Parks and Recreations.
Fact 7
Tallahassee residents celebrated a white Christmas in 1989. This is a rare occurrence in this sub-tropical climate.
Fact 8
Tallahassee has ninety five square miles of land and over two square miles of water.
Fact 9
Tallahassee is home to the third tallest capital building located in the United States. The building is a twenty three story one that was designed by Edward Durell Stone.
Fact 10
The city is home to the National High Magnetic Field Laboratory, which is the world's largest magnet laboratory and also the highest powered. The equipment in the laboratory is capable of generating a magnetic field that is one million times stronger than the magnetic field of the earth.
More interesting reads about...
Click here for more u.s. city facts ❯
RELATED FACTS
---
MORE IN U.S. CITIES
---