Ten fun facts about Port Saint Lucie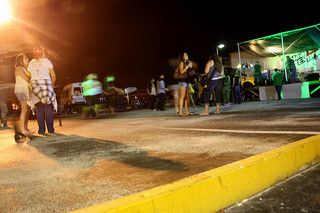 Fact 1
Port St. Lucie is also the home of the 2009 & 2011 National Champions in Pop Warner Football Pop Warner Little Scholars.

Fact 2
Actress Megan Fox and hip-hop artist Vanilla Ice are some of the city's notable residents.

Fact 3
Fort Pierce is home to Heathcote Botanical Gardens which houses the nation's largest collection of tropical bonsai trees in the James J. Smith Bonsai Gallery.

Fact 4
St. Lucie County has 21 miles of pristine, natural beaches with nearly half being nature preserves—a very rare facet compared to the rest of Florida's coastline.
Fact 5
St. Lucie County has nearly 11,000 acres of parks and preserves.
Fact 6
Pineapple farming was the area's largest agricultural industry throughout the 1800s.
Fact 7
The Indian River Lagoon flows through Fort Pierce, Port St. Lucie and along Hutchinson Island. The lagoon is the most biologically diverse estuary in the United States with over 4,000 species of plants and animals.
Fact 8
Port St. Lucie features a warm humid subtropical climate, falling just short of having a true tropical climate.
Fact 9
The city is home to New York Mets spring training, the St. Lucie Mets Florida State League team and the Mets rookie level team in the Gulf Coast League.
Fact 10
The area's climate has an average temperature range of 63 to 83 degrees, ideal for year round outdoor activities.
More interesting reads about...
Click here for more u.s. city facts ❯
RELATED FACTS
---
MORE IN U.S. CITIES
---