Ten fun facts about Miami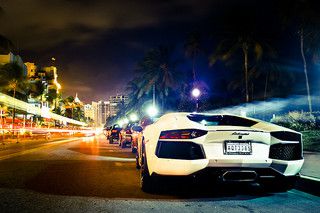 Fact 1
The name 'Miami' comes from the Mayaimis people who were a Native American tribe that took their name from Lake Okeechobee which was called Mayaimis for "big water."

Fact 2
Before development started and the land was reclaimed in the 1920's, the area that is now Miami Beach used to be a swamp. Today the only remaining Everglades eco-system in the world is found in Miami.

Fact 3
Miami Beach is separated from Miami city by the Biscayne Bay.

Fact 4
Benjamin Green who worked as a pharmacist on Miami Beach developed the first suntan lotion in 1944.
Fact 5
Miami is the only major US city that was founded by a woman.
Fact 6
The Miami Beach Art Deco district features more than 800 buildings and is the largest collection of art deco architecture anywhere.
Fact 7
The city boasts the largest cruise ship port in the world.
Fact 8
The Travel Channel has rated South Beach as the number one beach in the US.
Fact 9
Historically the area was a hotbed for pirates including the infamous Blackbeard to visit and it is believed that many pirates buried their treasure around this area.
Fact 10
Since there are so many wrecked ships in the area it has earned a reputation as the wreck diving capitol of the world.
More interesting reads about...
Click here for more u.s. city facts ❯
RELATED FACTS
---
MORE IN U.S. CITIES
---