Ten fun facts about Hialeah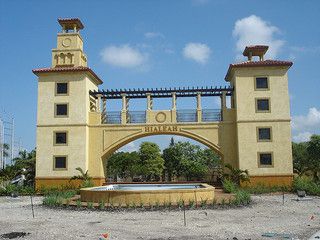 Fact 1
Hialeah is one of the major municipalities' within greater Miami and the South Florida metropolitan areas and is the state's sixth largest city.

Fact 2
The city is has a largely Hispanic population and is considered to be one of America's most politically conservative community.

Fact 3
It is famous for horse and greyhound racing as well as the dangerous and energetic Jai Alai Spanish sport.

Fact 4
Hialeah has the second highest percentage of Cuban American and Cuban residents of any city in America.
Fact 5
The Hialeah Park Race Track in the city has a dual distinction. The famous pink flamingoes have made it the Audubon Bird Sanctuary.
Fact 6
In terms of population Hialeah is America's densest city that does not have a skyscraper.
Fact 7
In 1937, it was from here that Amelia Earhart took-off on her ill-fated flight across the globe.
Fact 8
In 1925, the Hialeah Park Race Track (the Grand Dame), received the highest media coverage than any other sports event in Miami's history up to that time.
Fact 9
Hialeah is one of Dade County's largest employers.
Fact 10
United States' second largest Spanish-language television network, Telemundo is headquartered here.
More interesting reads about...
Click here for more u.s. city facts ❯
RELATED FACTS
---
MORE IN U.S. CITIES
---