Ten fun facts about Gainesville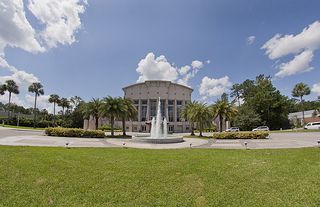 Fact 1
The Gainesville MSA was ranked as the #1 place to live in North America in the 2007 edition of Cities Ranked and Rated.

Fact 2
Gainesville's tree canopy is both dense and species rich, including broadleaf evergreens, conifers, and deciduous species.

Fact 3
The city has been recognized by the National Arbor Day Foundation every year since 1982 as a "Tree City, USA".

Fact 4
Gainesville's climate is defined as humid subtropical. Due to its inland location, Gainesville experiences wide temperature fluctuation for Florida.
Fact 5
Numerous guides such as the 2004 book Cities Ranked and Rated: More than 400 Metropolitan Areas Evaluated in the U.S. and Canada have mentioned Gainesville's low cost of living.
Fact 6
The sports drink Gatorade was invented in Gainesville in the 1960s as a means of refreshing the University of Florida football team.
Fact 7
Gainesville is known as a supporter of the visual arts. Each year, two large art festivals attract artists and visitors from all over the southeastern United States.
Fact 8
In April 2003, Gainesville became known as the "Healthiest Community in America" when it achieved the only "Gold Well City" award given by the Wellness Councils of America.
Fact 9
Gainesville is renowned in the recreational drug culture for "Gainesville Green", a particularly potent strain of marijuana.
Fact 10
Gainesville is well known for its music scene and has spawned a number of bands and musicians, including Tom Petty and the Heartbreakers, Stephen Stills, Don Felder and Bernie Leadon of The Eagles, The Motels, Against Me!, Less Than Jake, Hot Water Music, John Vanderslice, Sister Hazel, and For Squirrels.
More interesting reads about...
Click here for more u.s. city facts ❯
RELATED FACTS
---
MORE IN U.S. CITIES
---