Ten fun facts about Modesto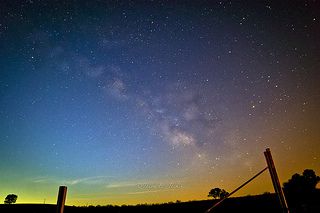 Fact 1
The city originated as a stop the railroad made on their trip from Sacramento to Los Angeles.

Fact 2
The city of Modesto was supposed to be named after William C. Ralston who had financed many of the projects that were happening in California at the time. At the ceremony Ralston declined the honor and a railroad worker was overheard to say he was "Muy Modesto", meaning modest. The town was thus named Modesto. Truthfully, Ralston felt the town was not significant enough to bear his name.

Fact 3
The slogan for Modesto was chosen in 1911. It is Water, Wealth, Contentment, and Health. This was actually not the first slogan chosen for the town, but this is the slogan engraved on the arches in town, and it has been captured on film several times.

Fact 4
The award winning movie "American Graffiti", which was produced by George Lucas in 1973 was shot in this city.
Fact 5
The Modesto Nuts minor league baseball club of the High-A California League call Modesto their home.
Fact 6
The official slogan of this city is "Water Wealth Contentment Health" and it can be seen in several places. The largest sign where this slogan can be seen is on a large arch that is located downtown.
Fact 7
Statistics show that in 2012, 30% of the population of Modesto was under the age of 18.
Fact 8
George Lucas, the famous creator of the Star Wars series, was born in Modesto.
Fact 9
Modesto is also the birthplace of Carol Channing, the famous American comedienne, actress and singer and three times Tony Award winner.
Fact 10
Modesto was a Tree Center Honoree 29 times.
More interesting reads about...
Click here for more u.s. city facts ❯
RELATED FACTS
---
MORE IN U.S. CITIES
---