Ten fun facts about Fontana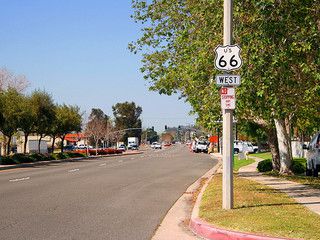 Fact 1
Fontana has been nicknamed the "Inland Empire" because of its location around numerous lakes, mountains, desert areas and close proximity to Los Angeles.

Fact 2
Azariel Blanchard Miller founded Fontana in the year 1913 and it was incorporated in the year 1952.

Fact 3
Fontana has a recorded population of more than 150,000 residents. This city is reportedly more racially diverse than many of the other cities in the state of California.

Fact 4
The scene depicting a steel mill in the movie "The Terminator 2" was filmed in an abandoned mill in this city.
Fact 5
The founding charter of the Hells Angels was drafted in Fontana in 1948. This charter was actually named after San Bernadino and initially called the Berdoo charter of the Hell's Angels.
Fact 6
Fontana has a lower percentage of property crime than that of its neighboring. It has a slighter lower percentage of violent crime as well.
Fact 7
The residents of Fontana average a higher median wage as compared to the incomes of their peers.
Fact 8
There is a larger ratio of male residents to that of female residents in this city than there are in most of the surrounding cities.
Fact 9
Fontana is home to the California Speedway. This is a popular Speedway that hosts numerous small races as well as two major NASCAR races each year.
Fact 10
Fontana is situated near three of the major mountain resort destinations. This inland empire is situated within driving distance of Big Bear, and lake Arrowhead, as well as Mountain High.
More interesting reads about...
Click here for more u.s. city facts ❯
RELATED FACTS
---
MORE IN U.S. CITIES
---