Ten fun facts about Des Moines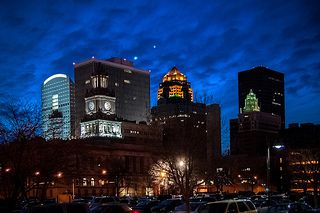 Fact 1
The city originated as "Fort Raccoon", but was later renamed "Fort Des Moines" after the river of the same name.

Fact 2
This city was ranked the best city for Business in 2010 by none other than Forbes Magazine.

Fact 3
When it comes to insurance agencies, Des Moines is the third largest city in the world with London and Hartford being the two leading two cities.

Fact 4
Ozzy Osbourne bit the head off of a bat while in concert that was hosted in 1982 in Des Moines.

Fact 5
The city has been given the honor of being named one of the best mid-sized cities when it comes to the quality of life the residents have.

Fact 6
The residents of Des Moines are said to consume over eleven pounds of potato chips each year.

Fact 7
This city plays host to the Iowa caucuses every four years. Each week more than 77,000 people travel to downtown Des Moines to work.

Fact 8
The capitol building in Des Moines is ranked as the number one tourist attraction.

Fact 9
Gray's lake Park is located very close to downtown Des Moines and offers it's visitors the chance to take a stroll in a more relaxed and friendly environment than the crowded city streets offer. The park offers walking trails and a lake where you can rent paddle and sail boats.

Fact 10
Des Moines is home to the world renowned Iowa State Fairgrounds and the Iowa Barnstormers.



More interesting reads about...
Click here for more u.s. city facts ❯
RELATED FACTS
---
MORE IN U.S. CITIES
---