Ten fun facts about Raleigh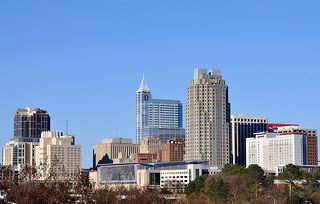 Fact 1
The city was named after Sir Walter Raleigh who is known for attempting to establish an English colony in the 1580's.

Fact 2
Raleigh was founded in the year1792 as the capital city of North Carolina.

Fact 3
The city is located midway between the Blue Ridge Mountains and the Atlantic Ocean.

Fact 4
Raleigh is also quite popularly referred to as the "city of oaks" because of the beautiful forests of oak trees in the area.

Fact 5
The city is known for its diverse music and performing arts experiences with operas, theaters, and symphonies. People often visit the city just to attend one of its numerous show.

Fact 6
Raleigh is home to three very interesting museums and all of them are free to the public.

Fact 7
The state capitol is located in this city. It is considered to be one of the national historic landmarks.

Fact 8
The city of Raleigh is known as the live music capitol of North Carolina as well with many national headlining acts and DJs coming to the area as a regular stop on their tours.

Fact 9
One of the greatest technological research parks in all of the world is located here and features IBM, Cisco, Nortel Networks, Sony Ericsson, and Lenovo to name a few.

Fact 10
The first historically black university in the South, Shaw University is located in Raleigh.



More interesting reads about...
Click here for more u.s. city facts ❯
RELATED FACTS
---
MORE IN U.S. CITIES
---