Ten fun facts about Durham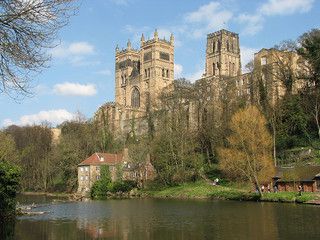 Fact 1
The name of the town has originated from Dr Bartlett Snipe Durham's family name. At one point of time Dr. Bartlett owned extensive pieces of land in what is the current-day downtown Durham.

Fact 2
Native Americans had a hand in molding the area and the Great Indian Trading Path passed through the city.

Fact 3
The toughest bridge in the world stands in this city. Durham's Train Trestle Bridge stands at 11 feet and 8 inches in height and large trucks and over sized vehicles always meet with accidents here.

Fact 4
The country's first historically black educational institution that has been publicly supported, North Carolina Central University is located in Durham.
Fact 5
Durham is called the City of Medicine. The city has over 300 health-related and medical companies and medical practices.
Fact 6
The area in and around the city has over 96,000 acres of evergreen and hardwood forests that include the only surviving ancient Piedmont Bottomland forests.
Fact 7
Anyone driving around the city must know that in some cases, the numbers and road names of roads here can be changed every now and then.
Fact 8
Confusingly, the city roads are referred to either by a name, a number or by a memorial name. This last is generally used when tribute is being offered to an individual.
Fact 9
Bullock's BBQ is the oldest continuously operating restaurant in all of Durham and is a city landmark. It has been in business for 58 years and its health inspection rating has never been below an A.
Fact 10
This city is the first sit-in of the 1957 Civil Rights Movement. Moore and six other people had assembled at the city church and planned the protest.
More interesting reads about...
Click here for more u.s. city facts ❯
RELATED FACTS
---
MORE IN U.S. CITIES
---