Ten fun facts about Fayetteville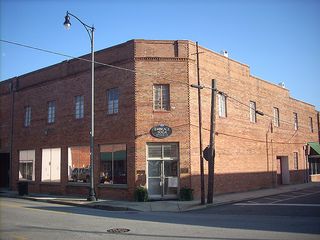 Fact 1
With about 60,000 soldiers and airmen, Fort Bragg is the most populous US Army post.

Fact 2
The Fayetteville residents of 1775 wrote the Liberty Point Resolves. The Liberty Point Resolves were a precursor to the Declaration of Independence.

Fact 3
The Fayetteville Independent Light Infantry was formed here in 1793.

Fact 4
Fayetteville was the home to Henry Evans of the Methodist faith. Henry was a free black preacher during the slave days and he received much opposition from whites for preaching his sermons to slaves. This did not bother Henry and he later became known as the "Father of Methodism" in that region of the country.
Fact 5
The city was the home to the Confederate arsenal in 1865 when it was attacked by General William T. Sherman. Sherman's troops destroyed the arsenal along with many cotton factories and foundries.
Fact 6
Fayetteville adopted state laws that imposed racial segregation late in the nineteenth century even though these laws went directly against the constitutional rights of the black residents. The state constitution disenfranchised black citizens and the condition remained on the books for more than sixty years.
Fact 7
Fayetteville has won the honor of being called the All American City by the National Civic League three times.
Fact 8
The Milken Institute lists Fayetteville as the Best Performing City in America.
Fact 9
Fayetteville has two public transit utilities.
Fact 10
Fayetteville has a humid climate with moderate temperatures for the majority of the year.
More interesting reads about...
Click here for more u.s. city facts ❯
RELATED FACTS
---
MORE IN U.S. CITIES
---