Ten fun facts about Brownsville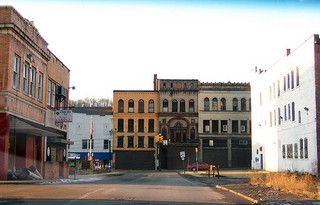 Fact 1
Brownsville, Texas was used to smuggle Confederate goods into Mexico during the Civil War.

Fact 2
In 2001 Brownsville, Texas was declared to be an "all American City".

Fact 3
The city was the site for numerous battles in the Mexican American War, the Texas Revolution and the American Civil War. The first battle of the Mexican-American war was held only five miles from what is today known as downtown Brownsville, Texas.

Fact 4
In 1895 Brownsville had snowfall equaling six inches on Valentine's Day. This was the first time snow had ever been recorded as falling in Brownsville.
Fact 5
On Christmas day of 2004 Brownsville, Texas recorded a snowfall of more than two inches. This was the first time in 109 years that they had a snowfall of measurable amounts.
Fact 6
Brownsville, Texas has a city motto of "on the border by the sea".
Fact 7
In 1984 Brownsville residents were horrified when 17 members of a religious group were ritually mutilated.
Fact 8
The United States Ambassador to Mexico was born in Brownsville. The Ambassador is Antonio Oscar Garza.
Fact 9
Brownsville, Texas can boast at being the largest city located in the Rio Grande Valley. This is true whether you are comparing size or population.
Fact 10
Kris Kristofferson was born in Brownsville. Kris was born on June 22 1936. Ella Walker was also born in Brownsville.
More interesting reads about...
Click here for more u.s. city facts ❯
RELATED FACTS
---
MORE IN U.S. CITIES
---