Ten fun facts about Huntsville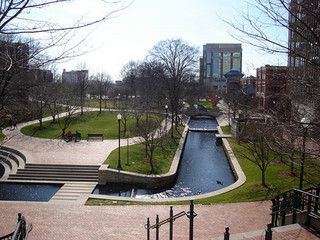 Fact 1
Huntsville got its start when Pleasant Gray and Ephraim Gray opened their trading post. Ephraim gave the town the name of Huntsville because his home town had been Huntsville Alabama.

Fact 2
The Texas Department of Criminal Justice is located in this city. The Texas Prison Museum is also located here.

Fact 3
Huntsville has notoriously been called the "Death Penalty" capital of the world due to the fact that Texas executions are conducted at the prison facility located here.

Fact 4
The residents of this city have had an ongoing debate over the death penalty and whether it should be abolished in the state.

Fact 5
Huntsville is the home of the Sam Houston State University.

Fact 6
The Texas Forensics Science Commission is located in Huntsville on the grounds of Sam Houston University.

Fact 7
Sam Houston, who played a major role in bringing Texas into the US, made Huntsville his home. His grave is one of the biggest tourist attractions in this town.

Fact 8
The statue that the residents of Huntsville built and dedicated to Sam Houston is the world's largest statue dedicated to an American Hero. This monument stands sixty six feet tall. The monument is visible for a distance of six miles.

Fact 9
Samuel Walker Houston made Huntsville his home. Samuel Walker was born a slave and went on to found the Galilee Community School.

Fact 10
The city is located only an hour's drive away from Houston, which is home to many professional sports teams.



More interesting reads about...
Click here for more u.s. city facts ❯
RELATED FACTS
---
MORE IN U.S. CITIES
---