Ten fun facts about Corpus Christi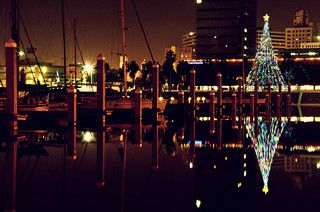 Fact 1
Corpus Christi is located right along the coast. The part of Corpus Christi that is in the water is almost two times the size of the area that is on dry land.

Fact 2
The port in the city is the fifth largest in the United States.

Fact 3
Corpus Christi is home to more populations and species of birds than any other American city making it perfect for bird watchers.

Fact 4
Most people who live in the area that are not working in the agriculture industry are working in the tourist industry.
Fact 5
There is still a house in Corpus Christi that was once a confederate hospital.
Fact 6
When the streets in Corpus Christi were named Water Street was on the edge of the water, but now it lies a block beyond where the water levels are.
Fact 7
One of the most famous spots for sight seers is the Miradoras Del Mar which are eight overlooks that are completely free standing and put no pressure or weight on the seawall.
Fact 8
The most snowfall that was ever seen in Corpus Christi has been five inches.
Fact 9
The King Ranch is the oldest working horse and cattle ranch in the US.
Fact 10
Over seventy percent of the visitors to the city are from the state of Texas.
More interesting reads about...
Click here for more u.s. city facts ❯
RELATED FACTS
---
MORE IN U.S. CITIES
---