Ten fun facts about Arlington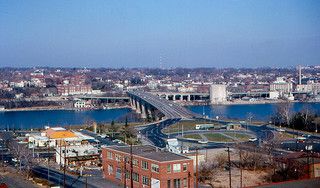 Fact 1
Arlington is located near the northeast corner of Texas and is a suburb of the Dallas. It lies within the metropolitan area consisting of Fort Worth-Dallas-Arlington.

Fact 2
The city got its name from Robert E Lee's Arlington VA home.

Fact 3
The city is known as the fun capitol of the world with the Rangers ballpark, Cowboys stadium, Hurricane Harbor Water Park, and Six Flags over Texas.

Fact 4
The Cowboys Stadium is in Arlington and can be seen from 5 miles away on the highway or from tall buildings in Dallas. The Cowboys Stadium has the world's largest HD TV screen. The screen measures 2100 feet across.
Fact 5
Arlington is home to the International Bowling Campus.
Fact 6
Arlington is the largest city in the world that does not have fixed route public transportation.
Fact 7
It is one of the fastest growing cities in the nation, with its population doubling between 1980 and 2000.
Fact 8
The Nuclear Regulatory Commission Region IV holds their headquarters in Arlington. The headquarters for the American Mensa is also housed in Arlington.
Fact 9
The band Pantera was formed by the brothers Darrel Abbot and Vinnie Paul Abbott who hailed from Arlington.
Fact 10
One of the largest community theaters in America, the Theatre Arlington is located in this city.
More interesting reads about...
Click here for more u.s. city facts ❯
RELATED FACTS
---
MORE IN U.S. CITIES
---