Ten fun facts about Washington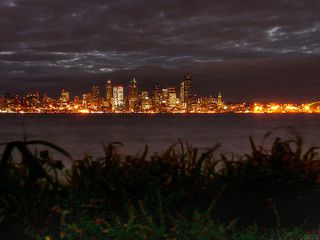 Fact 1
George Washington himself selected the site of the District of Columbia, which would come to be called Washington, D.C. The land for the District was donated by both Maryland and Virginia.

Fact 2
Always a political place, Washington has more than seventy lobbyists per United States senator, and a lawyer per every twenty residents or so.

Fact 3
In Washington, a soldier is never buried alone. The Arlington Ladies organization has ensured that there is always an Arlington Lady attending the funeral of a soldier.

Fact 4
Several songs have been named "official" anthems of Washington, D.C. The 1951 song, "Washington," one of the recognized anthems, was written by a former Mouseketeer.

Fact 5
Almost a quarter of Washington residents speak a second language other than English.

Fact 6
A common myth is that no buildings in Washington can be taller than the United States Capitol. This is erroneous--the Capitol Building is only the fourth tallest in the City.

Fact 7
The Washington National Mall is almost twice the size of the Vatican in Rome.

Fact 8
Washington residents love a fine vintage. They consume more wine per person than anywhere else in the United States.

Fact 9
Receiving more than 39 inches of rainfall per year, on average, Washington, D.C. might deserve the nickname "The Rainy City."

Fact 10
Washington, D.C. is home to the Library of Congress, the largest library in the world. Its collection includes more than 22 million cataloged items.



More interesting reads about...
Click here for more u.s. city facts ❯
RELATED FACTS
---
MORE IN U.S. CITIES
---