Ten fun facts about New York City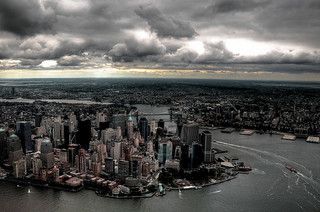 Fact 1
New York City was founded as New Amsterdam in 1626, but didn't consolidate the five boroughs which make up modern New York City--Manhattan, Staten Island, Queens, Brooklyn, and the Bronx--until 1898.

Fact 2
New York City was the capital of the United States of America for five years, from 1785 to 1790, before being moved to Washington, D.C.

Fact 3
New York City was rivaled by Brooklyn, a major city in its own right, before incorporating it in 1898.

Fact 4
New York City has over 40,000 vendors of street food, and more than 20,000 street vendors total.

Fact 5
New York City was home to the United State of America's first-ever pizzeria, founded in 1905 by Italian immigrant Gennaro Lombardi. The pizzeria is still open today.

Fact 6
New York City is home to over 2.5 million people who were born outside the United States of America, about 36% of its population, and about half of the city's residents speak a language other than English.

Fact 7
New York City has over 6,000 miles of streets contained within a border of only about 302 square miles.

Fact 8
New York City has the sixth busiest rapid transit system in the world, but is the most extensive. In a year, more than 1.5 billion people ride the subway.

Fact 9
New York City's subway musicians actually go through a rigorous selection process. Many of the musicians have even performed at famous venues such as Carnegie Hall before moving to the subways.

Fact 10
New York City has been the setting for over 20,000 films and movies, starting from 1908.



More interesting reads about...
Click here for more u.s. city facts ❯
RELATED FACTS
---
MORE IN U.S. CITIES
---