Ten fun facts about Yonkers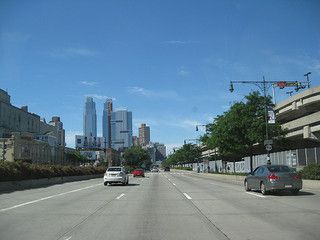 Fact 1
Yonkers hosts one of the biggest St. Patrick's Day parades in the United States. This is due to the large number of Irish-American residents that live in this city. There are also a large number of Italian-American residents located here. At one time the population of Jewish people was pretty impressive, but as they have begun to age, the younger ones are moving elsewhere to pursue dreams.

Fact 2
Residents of Yonkers frequently refer to it as being the sixth borough of New York. The close proximity of the city to the Big Apple makes the residents sometimes feel as if they were a part of it.

Fact 3
The founder of Otis Elevator Company invented the first elevator here in 1853. He opened a factory to build elevators near the Hudson River.

Fact 4
Yonkers was used to film several episodes of the popular television program "Fringe".
Fact 5
Yonkers has a reputation for racial tension that began in the 80s. The proposed construction of some high rise buildings for low rent housing caused quite a commotion for a period of time. A book by Lisa Belkin called "Show Me a Hero" captures the history of the battles that created this image for the city.
Fact 6
There are several famous attractions that call Yonkers home. These include the Yonkers Raceway, the Hudson River Museum, the Science Barge and the Sherwood House.
Fact 7
Yonkers is the birthplace of famous actor and youth activist, Thomas Mikal Ford. He is most well-known for the TV series 'Who's Got Jokes'. The 1976 winner of the Miss America Pageant was also from Yonkers.
Fact 8
Yonkers was the headquarters for the largest hat company in the United States.
Fact 9
It was in this city that the first practical dynamo and the first working electrical engine were invented.
Fact 10
Steve Tyler lead singer and front man of the famous band, Aerosmith was born in Yonkers.
More interesting reads about...
Click here for more u.s. city facts ❯
RELATED FACTS
---
MORE IN U.S. CITIES
---