Ten fun facts about Baltimore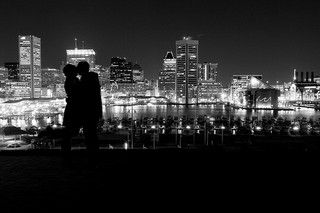 Fact 1
Baltimore city is not a part of Baltimore County that surrounds it. It is an independent city in itself with a population of over 620,000.

Fact 2
Michael Phelps, the Olympic champion winner and Babe Ruth, the baseball great both hailed from this city.

Fact 3
The city of Baltimore hosts great sports teams such as the football team, the Ravens and the Orioles basketball team.

Fact 4
In the 19th century, this port city saw the second largest number of immigrants to America.

Fact 5
The 1829-built B&O Railroad was the birthplace of the railroad in the country. It was America's first long-distance track and commercial railroad and housed the first passenger station too.

Fact 6
The Indianapolis Colts were actually the Baltimore Colts. Johnny Unitas, in most probability the greatest quarterback NFL has ever seen, helped the Colts win over 17 seasons here.

Fact 7
The National Aquarium, which is situated in the Inner harbor, houses thousands of varieties of marine species and the spellbinding jellyfish exhibit draws huge crows to the aquarium every week.

Fact 8
Mary Young Pickersgill sewed the American flat, the Star Spangled Banner, in this city and the Star Spangled Banner National Historic Landmark has exhibits of pieces of the flag.

Fact 9
The Basilica of the National Shrine of the Assumption of the Blessed Virgin Mary, which is America's first Roman Catholic Church, is located here.

Fact 10
During the 1812 war, the "Star Spangled banner" was penned by Francis Scott Key, on the outskirts of this city.



More interesting reads about...
Click here for more u.s. city facts ❯
RELATED FACTS
---
MORE IN U.S. CITIES
---