Ten fun facts about New Orleans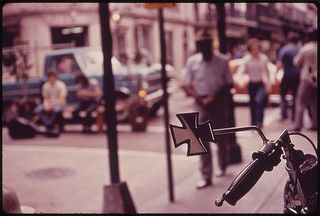 Fact 1
The official elevation of New Orleans is two feet below sea level, making it especially susceptible to flooding.

Fact 2
Named after Orléans, France, the city is notable for its French Creole culture and cuisine.

Fact 3
The term "Dixieland" arises from the state currency that was used in New Orleans, the "dix," when states were using their currencies.

Fact 4
Though the culture of New Orleans is most commonly associated with the French, the architecture is dominantly Spanish, after a fire in the 1700s led to major reconstruction while under Spanish rule.
Fact 5
Nearby New Orleans is the Causeway. Stretching 24 miles, it is the longest contiguous bridge in the world.
Fact 6
One of the largest domed stadiums in the world sits in downtown New Orleans. Supposedly the Superdome is so large that condensation can create rainstorms within the dome.
Fact 7
New Orleans' most famous festival, Mardi Gras, features many "krewes" providing the floats over the days of the festival. The largest is Endymion, whose parade consists of more than seventy floats and about fifty marching bands.
Fact 8
Many words exist for the "submarine" sandwich, including sub and grinder. In New Orleans, they call the sandwich a "po'boy."
Fact 9
During the American Civil War, New Orleans was the largest city in the Confederate States of America.
Fact 10
New Orleans was one of the major points through which voodoo was introduced into the United States. The particular form that evolved in the city became known as New Orleans voodoo.
More interesting reads about...
Click here for more u.s. city facts ❯
RELATED FACTS
---
MORE IN U.S. CITIES
---