Ten fun facts about Shreveport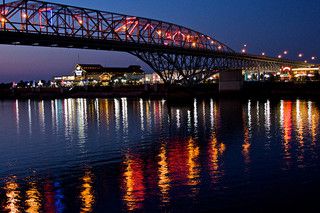 Fact 1
The original city of Shreveport was housed within sixty four blocks that had the Red River and Cross Bayou as boundary lines.

Fact 2
Author Charlaine Harris writes her Sookie Stackhouse novels based on the area around New Orleans. These novels were the inspiration for the television series known as true Blood.

Fact 3
For ten years Shreveport was home to the radio show 'Hayride". This radio show is often credited with helping the careers of singers like, Johnny Cash, Elvis Presley, and the great Hank Williams.

Fact 4
The 8th Air Force Museum, which is considered to be very impressive is housed in this city.
Fact 5
The poet Ephraim David Tyler made his home in Shreveport.
Fact 6
Fort Humbug makes its home in Shreveport. The actual name of the Fort was Fort Turnbull, but the Fort was hastily constructed as a decoy to make spies think that the city had adequate military protection. There were even fake cannons put into place to make the Fort look more realistic. When it was discovered that the Fort was a decoy it was said to be nothing more than a great big humbug, and the name stuck from then on.
Fact 7
The R. W. North Art Gallery, Shreveport is located in this city.
Fact 8
The city is also home to a science center called Sci-Port.
Fact 9
The Louisiana State Exhibit Museum is a popular landmark in Shreveport.
Fact 10
Is home to the Bossier-Shreveport Mudbugs.
More interesting reads about...
Click here for more u.s. city facts ❯
RELATED FACTS
---
MORE IN U.S. CITIES
---