Ten fun facts about Fort Wayne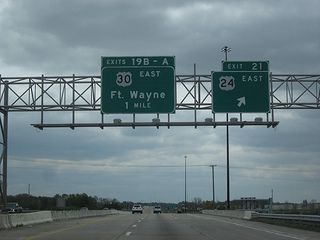 Fact 1
Fort Wayne is home to 15 museums and art galleries, philharmonic orchestra, botanical conservatory, zoo, and 86 public parks.

Fact 2
The city is also recognized as the final resting place of American folklore legend Johnny Appleseed.

Fact 3
The city has been an All-America City Award recipient in 1982, 1998, and 2009.

Fact 4
Manufacturing is deeply rooted in Fort Wayne's economic history, dating to the earliest days of the city's growth as an important trade stop along the Wabash and Erie Canal.
Fact 5
Johnny Appleseed Festival is a two-day festival held in the third week of September at Johnny Appleseed Park. The event features traditional food, crafts, and historical demonstrations recalling the era of Johnny Appleseed.
Fact 6
The African/African American Historical Museum, which opened in 2000, contains two floors and ten exhibits relating to slavery in the United States, the Underground Railroad, African American inventors, and the history of the local African American community.
Fact 7
Established in 1921, the Fort Wayne Museum of Art specializes in the collection and exhibition of American art.
Fact 8
Fort Wayne is home to three minor league sports franchises.
Fact 9
Fort Wayne lies in the humid continental climate zone, experiencing four distinct seasons.
Fact 10
Fort Wayne is sometimes referred to as the "City of Churches", an unofficial moniker dating to the late-19th century when the city was the regional hub of Catholic, Lutheran, and Episcopal faiths.
More interesting reads about...
Click here for more u.s. city facts ❯
RELATED FACTS
---
MORE IN U.S. CITIES
---