Ten fun facts about Detroit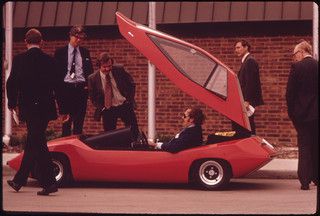 Fact 1
The world's first highway mile made of concrete was built in Wayne County in 1902. It lies on Woodward Avenue which stands on the stretch between Six and Seven Mile roads.

Fact 2
It is said that the America's first sweet cream soda was served in 1876 by a confectioner named Fred Sanders who lived here.

Fact 3
During the prohibition, an estimated 75% of illegally supplied liquor to the U.S came via the Detroit River.

Fact 4
The news report station WWJ was once called 8MK and is considered to be the first station in the country that broadcasted news. The Detroit News was its financer.
Fact 5
The J.W Westcott is America's one and only floating ZIP. She docks on the Detroit River along the western shore and has been delivering "mail-by-the-pail" for more than 100 years.
Fact 6
The largest Island Park in America, Belle Isle Park is the city's first big city park. It has been designed by New York City's Central Park's designer- Frederick Law Olmstead.
Fact 7
This is the sole city in the America's 48 contiguous States from where one can gaze south upon Canada.
Fact 8
The entire city is built on a massive salt bed. Salt mines cover 1,400 acres of land that lies 1,200 feet below the surface of the city and have over 50 miles of roads crisscrossing through it.
Fact 9
Motown music is the city's original music though it is also associated with the original Techno music.
Fact 10
It is Midwest's true sports capital and ranks third in championships, just behind New York and Boston.
More interesting reads about...
Click here for more u.s. city facts ❯
RELATED FACTS
---
MORE IN U.S. CITIES
---