Ten fun facts about Rockford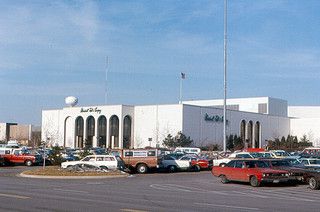 Fact 1
It is often referred to as "The Forest City".

Fact 2
Rockford is the county seat of Winnebago County, Illinois, USA.

Fact 3
The Rock River is the traditional center of the Rockford area and is its most recognizable natural feature.

Fact 4
Faust Hotel, the tallest building in Rockford, was built in 1929 and has many art deco features.
Fact 5
The Rockford area is also known as an outdoor destination, especially in the non-winter months.
Fact 6
During the early-to-late 1940s the Rockford Peaches (of the All-American Girls Professional Baseball League) were one of the first all-female baseball teams in the world.
Fact 7
Due to its location in the midwest, naturally a deciduous forest, Rockford's climate contains four clearly defined seasons.
Fact 8
Rockford was first settled in 1834–1835 by Germanicus Kent, Thatcher Blake, and Lewis Lemon, who came from Galena and established themselves on the west bank of the Rock River.
Fact 9
Halfway between Chicago and Galena, the community was briefly known as Midway, but quickly became known as Rockford, because of the excellent ford across the Rock River.
Fact 10
Rockford was well known for its elm trees, being the reason for its nickname, the Forest City. Of note are the parks and boulevard street layouts in certain parts of the city.
More interesting reads about...
Click here for more u.s. city facts ❯
RELATED FACTS
---
MORE IN U.S. CITIES
---