Ten fun facts about Springfield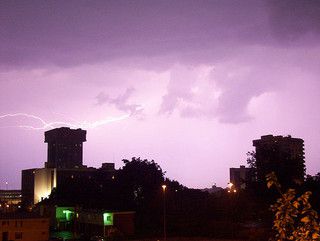 Fact 1
It is the second most populated Illinois city outside of the Chicago Metropolitan Area.

Fact 2
Springfield and the Sangamon Valley enjoy a strong literary tradition in Abraham Lincoln, Vachel Lindsay, Edgar Lee Masters, John Hay, William H. Herndon, Benjamin P. Thomas, Paul Angle, Virginia Eiffert, Robert Fitzgerald and William Maxwell, among others.

Fact 3
Springfield is known for some prominent food items: the corn dog on a stick is claimed to have been invented in the city under the name "Cozy Dog", although there is some debate to the origin of the snack.

Fact 4
It is the largest city in central Illinois.
Fact 5
Present-day Springfield was first settled by European Americans in the late 1810s, around the time Illinois became a state.
Fact 6
The most famous past resident is Abraham Lincoln, who lived in Springfield from 1837 until 1861, when he went to the White House as President.
Fact 7
Major tourist attractions include a multitude of historic sites connected with Lincoln.
Fact 8
Springfield's original name was Calhoun, after Senator John C. Calhoun of South Carolina.
Fact 9
Lake Springfield is a 4,200-acre man-made reservoir, the largest municipally owned utility in Illinois.
Fact 10
Wandering poet Vachel Lindsay, most famous for his poem "The Congo" and a booklet called "Rhymes to be Traded for Bread", was born in Springfield in 1879.
More interesting reads about...
Click here for more u.s. city facts ❯
RELATED FACTS
---
MORE IN U.S. CITIES
---