Ten fun facts about Lexington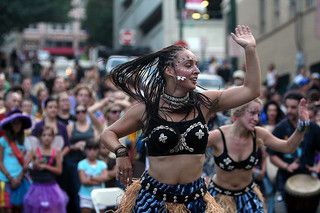 Fact 1
Lexington is located in north central Kentucky and is the second largest city in the state. The city is often said to be the heart of the Bluegrass Region.

Fact 2
It is known as the Horse Capital Of The World and also as the Thoroughbred City. This is because it is home to three major race courses- Keeneland, Kentucky Horse Park and The Red Mile.

Fact 3
The city of Lexington was actually founded in 1775 and later established in 1782 although Kentucky did not become a state until 1792.

Fact 4
Mary Todd who later became the wife of Abraham Lincoln was born and raised in this city.
Fact 5
The largest basketball arena in the United States, the Rupp Arena, is located in Lexington.
Fact 6
The Festival of the Bluegrass is held here every year.
Fact 7
The Lexington Pride Festival has been going strong since its introduction in 2007.
Fact 8
In Lexington, 4th of July festivities last for several days instead of just one day as they do in much of the country.
Fact 9
Lexington was the first city to launch a reenactment of Michael Jackson's "Thriller" video.
Fact 10
The famous Arboretum in Lexington is a preserve that has more than 50 native grasses and herbs present and over 1500 different species of roses.
More interesting reads about...
Click here for more u.s. city facts ❯
RELATED FACTS
---
MORE IN U.S. CITIES
---