Ten fun facts about Worcester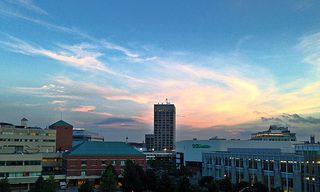 Fact 1
After Boston, Massachusetts, Worcester is the next largest city in the state.

Fact 2
A heart is used as the symbol of this city because Worcester is referred to as being the heart of the commonwealth.

Fact 3
Worcester was originally inhabited by the Pakachoag Indians. These Native Americans called the area Quinsigamond. In their language Quinsigamond meant a great place to fish for pickerel.

Fact 4
The English settled in Worcester in 1673. This first settlement only contained a few homes. During the King Philip's War in December of 1675 the homes were burned and the inhabitants were either left dead or they were run off. In 1684 more settlers came here and they petitioned to change the name of the settlement.
Fact 5
Worcester was incorporated in 1722 and given the name of a historic township in England.
Fact 6
Worcester was an important munitions depot during the revolutionary war.
Fact 7
Worcester was a major contributor to the Industrial Revolution in the United States because of their innovation in commerce and industry.
Fact 8
The first American valentine cards were designed by a woman in Worcester named Esther Howland.
Fact 9
Worcester is home to the oldest musical festival held in the United States.
Fact 10
Worcester was the home of Worcester State Insane Asylum Hospital where the first established treatments for mental illness were used in the United States.
More interesting reads about...
Click here for more u.s. city facts ❯
RELATED FACTS
---
MORE IN U.S. CITIES
---