Ten fun facts about Salem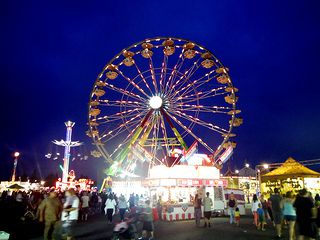 Fact 1
Salem was one of the most significant seaports in early America.

Fact 2
Featured notably in Arthur Miller's The Crucible, much of the city's cultural identity is reflective of its role as the location of the Salem witch trials of 1692.

Fact 3
The Salem High School athletic teams are named the Witches.

Fact 4
Gallows Hill, a site of numerous public hangings, is currently used as a playing field for various sports.
Fact 5
Tourists know Salem as a mix of important historical sites, New Age and Wiccan boutiques, kitschy Halloween, witch-themed attractions and a vibrant downtown.
Fact 6
The 15th Annual Retailers Association of Massachusetts awarded Salem as the best place to shop in 2012.
Fact 7
President Barack Obama on Jan. 10, 2013 signed executive order HR1339 "which designates the City of Salem, Mass., as the birthplace of the U.S. National Guard.
Fact 8
In June 1970, Bewitched filmed on location in Salem.
Fact 9
The Europeans, an Academy Award-nominated adaptation of the Henry James novel, starring Lee Remick, was filmed in Salem in 1978 and was released in 1979.
Fact 10
In 2008, Bride Wars was filmed in Salem.
More interesting reads about...
Click here for more u.s. city facts ❯
RELATED FACTS
---
MORE IN U.S. CITIES
---