Ten fun facts about Boston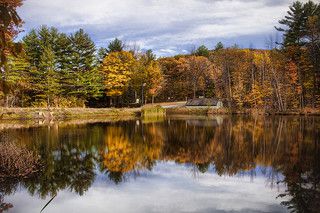 Fact 1
Boston was founded in 1630, making it one of the oldest cities in the United States. It was also a key location during the American Revolution.

Fact 2
Boston has more neighborhoods than almost any other city in the United States, making it one of the most subdivided in America. This has earned Boston one of it's nicknames, the "City of Neighborhoods."

Fact 3
Boston's nickname, "The Athens of America," isn't based on any geographical similarities, but because the city features more than one hundred institutes of higher learning within its borders.

Fact 4
Boston is one of the youngest cities in America. Almost 75% of the city's population is under 45.

Fact 5
Boston was home to the first library on the North American continent, built in 1657.

Fact 6
Boston's Kenmore Square features a massive Citgo sign as one of its center-points. The neon tubing in the sign stretches over 5 miles in length.

Fact 7
Boston's eponymous dessert, the Boston cream pie, was created at the Parker House Hotel in 1856 by head chef M. Sanzian. The Boston cream pie is, in reality, a cake, not a pie.

Fact 8
Boston features the first-ever subway in America. The Tremont Street Subway was built in 1897.

Fact 9
Boston is the home of America's first university. Founded as New College in 1636, the institution's name was changed to Harvard College in 1639, and didn't become a full university until 1841.

Fact 10
Boston's population represents only 10% of the Commonwealth of Massachusetts, but more than a third of the state's college students go to school in the city.



More interesting reads about...
Click here for more u.s. city facts ❯
RELATED FACTS
---
MORE IN U.S. CITIES
---