Ten fun facts about San Jose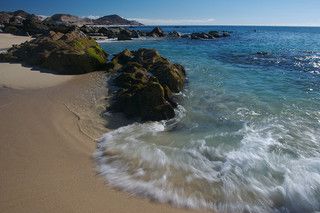 Fact 1
The city was founded in the year 1777, was originally not more than a small farming city and is considered to be California's oldest civilian settlement.

Fact 2
Before Sacramento, it was the state's capital, is California's third largest city and the tenth largest in the U.S. Coincidentally, it is also the Silicon Valley's largest city.

Fact 3
It is America's leading patent generation city and has the highest median household income in the country.

Fact 4
It is a very "well-educated" city in that over half the adults who live here boast of a college degree.

Fact 5
Silicon Valley's largest higher-learning institution, San Jose State University (SJSU), is located here. It has over 4,000 employees and over 30,000 students.

Fact 6
The Dr. Martin Luther King Library is located on the SJSU campus and west of Mississippi is the largest public library. San Jose is home to a majority of Cost Rica's Spanish language schools.

Fact 7
San Jose is the top-third safest big city in the U.S and is known as the Capital City of the Silicon Valley.

Fact 8
San Jose is the biggest recycler amongst the county's largest cities and has pioneered numerous commonplace environmental activities.

Fact 9
The city has over 6,600 technology companies which in effect makes it the one with the most concentrated technology expertise area in the world.

Fact 10
A little known fact is that one of the very first scenes in the dinosaur movie "Jurassic Park" features a "San Jose, Costa Rica" setting. The reason it's interesting is that the landlocked capital city has no beaches at all!



More interesting reads about...
Click here for more u.s. city facts ❯
RELATED FACTS
---
MORE IN U.S. CITIES
---