Ten fun facts about Anchorage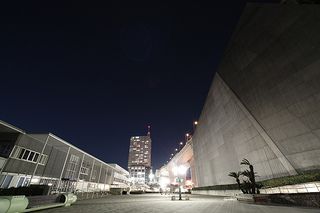 Fact 1
It is the northernmost city in the United States.

Fact 2
There are close to 100 languages spoken in the Anchorage School District.

Fact 3
Anchorage has been named All-America City four times, in 1956, 1965, 1984–85, and 2002, by the National Civic League.

Fact 4
It has also been named by Kiplinger as the most tax friendly city in the United States.
Fact 5
Anchorage has a subarctic climate but with strong maritime influences that effect a relatively moderate climate.
Fact 6
A diverse wildlife population exists within urban Anchorage and the surrounding area.
Fact 7
Its sister cities are Chitose, Japan; Darwin, Australia; Harbin, China; Incheon, South Korea; Magadan, Russia; Tromsø, Norway; and Whitby, United Kingdom.
Fact 8
Anchorage has more espresso stands, per capita, than anywhere in the U.S.
Fact 9
The Alaska Botanical Garden contains over 900 species of hardy perennials and 150 native plant species.
Fact 10
Anchorage water has been selected as the "Best Tasting Water" in the USA City Water Taste Test by the U.S. Conference of Mayors.
More interesting reads about...
Click here for more u.s. city facts ❯
RELATED FACTS
---
MORE IN U.S. CITIES
---