Ten fun facts about Hayward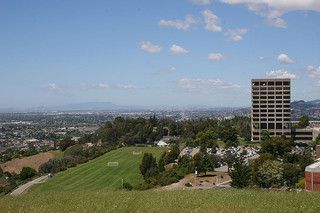 Fact 1
The city was devastated early in its history by the namesake 1868 Hayward earthquake.

Fact 2
Hayward was originally known as "Hayward's", then as "Haywood", later as "Haywards", and eventually as "Hayward".

Fact 3
Most historians believe it was named for William Dutton Hayward, who opened a hotel there in 1852.

Fact 4
People from Hayward who are strongly associated with the city include; founder William Dutton Hayward; and the Ukrainian patriot and Greek Orthodox priest Agapius Honcharenko, who created a farm whose location is now an historic landmark.
Fact 5
Hayward is the sixth largest city in the Bay Area and the third largest in Alameda County.
Fact 6
High-profile people from Hayward include football coach Bill Walsh, figure skater Kristi Yamaguchi, professional wrestler and actor Dwayne "The Rock" Johnson, and Treasurer of the United States Rosa Gumataotao Rios.
Fact 7
Hayward is the sister city of: Funabashi, Japan and Ghazni, Afghanistan. Faro, Portugal was formerly a sister city.
Fact 8
Hayward has a Mediterranean climate, and contains microclimates, both of which are features of the greater Bay Area.
Fact 9
Hayward is the second most diverse city in the state by Census figures.
Fact 10
It has been ranked nationwide as highly diverse, in combination with Oakland and Fremont.
More interesting reads about...
Click here for more u.s. city facts ❯
RELATED FACTS
---
MORE IN U.S. CITIES
---