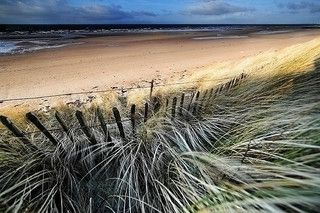 1. Irvine, California: A Highly Desirable Place to Live
Irvine, California is a highly desirable place to live, as evidenced by its ranking in 2008 by CNNMoney.com as the fourth best place to live in the United States. This recognition was due to the city's excellent schools, plentiful job opportunities, and affordable housing. This popularity has only grown over the years, with Irvine being ranked in sixth place in 2012. With its combination of quality education, employment, and housing, Irvine is a great place to call home.

Also → Orange County's Conservative Cities

Advertisement

2. Irvine Ranked 5th Best City in the United States
In September 2011, Irvine was ranked as the 5th best city in the United States by Businessweek. This recognition was based on factors such as the city's strong economy, low crime rate, and high quality of life. Irvine is home to a variety of businesses, including technology, finance, and healthcare, and is known for its excellent public schools and universities. With its sunny climate and close proximity to the beach, Irvine is an ideal place to live and work.
Also → Henderson, Nevada: A City of Charm and Quality of Life
3. Gabrieleño Indigenous People of Irvine
For thousands of years, the area now known as Irvine has been home to the Gabrieleño indigenous group. Archaeological evidence suggests that the group has been living in the area for at least 2,000 years, making them one of the oldest known inhabitants of the region. The Gabrieleño people have a rich history and culture that has been passed down through generations, and their influence can still be seen in the area today.
Also → Gilbert, Arizona - A Safe City with a Low Crime Rate
4. Irvine's Twin Cities: A Unique International Connection
The city of Irvine, California is a vibrant and diverse community that has strong ties to other parts of the world. It is officially twinned with Tsukuba, Japan; Taoyuan, Taiwan; and Hermosillo, Mexico, creating a unique international connection. Through these relationships, Irvine has been able to share its culture and values with its twin cities, while also learning from their own unique experiences. This has allowed Irvine to become a truly global city, with a rich and diverse population that is enriched by its international connections.

Also → The Best Mid-Sized City in the United States: Des Moines

Advertisement

5. Irvine, California - A Mediterranean Climate Paradise
The city of Irvine, located in coastal Southern California, enjoys a Mediterranean climate, characterized by mild winters and warm, dry summers. Average temperatures range from the mid-50s in winter to the mid-70s in summer, with very little rainfall throughout the year. This climate makes Irvine an ideal destination for outdoor activities, such as hiking, biking, and beach-going, all year round.
Also → Fort Collins, Colorado: The Best Place to Live
6. Irvine, California - A Low Crime City
The city of Irvine, California, has been recognized for its low crime rate, with the Federal Bureau of Investigation reporting in June 2010 that it had the lowest violent crime rate among cities in the United States with populations of more than 100,000. This is a testament to the city's commitment to public safety, with the Irvine Police Department working diligently to ensure the safety of its citizens. The city has implemented a variety of crime prevention strategies, such as community policing, neighborhood watch programs, and increased police presence in high-crime areas. These efforts have resulted in a decrease in crime and an increase in the quality of life for Irvine residents.
Also → Plano, Texas, Recognized as the Safest City in America
7. Irvine, California: A City of Great Wealth and Prosperity
Irvine, California is a city of great wealth and prosperity, as evidenced by its ranking of seventh highest median income among cities in the United States with populations of more than 65,000 by the Census Bureau in August 2008. This impressive statistic is a testament to the city's strong economy and high quality of life, which has attracted many people to the area. With its diverse population, excellent schools, and abundance of job opportunities, Irvine is a great place to live and work.

Also → Torrance: A Safe and Secure City

Advertisement

8. Irvine Global Village Festival
Every October, Irvine celebrates its diversity with the Irvine Global Village Festival. This vibrant event features a variety of exhibits from local merchants, entertainment from a range of cultures, and delicious food samples from around the world. It's a great opportunity for the citizens of Irvine and Orange County to come together and appreciate the unique cultures that make up their community.
Also → Austin: A Safe and Vibrant City
9. Celebrity Roots in Irvine, California
The city of Irvine, California is home to some of the most famous names in entertainment. Actress-model Jeanne Carmen, professional tennis player Lindsay Davenport, and lead singer for rock band Rage Against the Machine Zack de la Rocha all hail from the city. Carmen is best known for her roles in the 1950s westerns, while Davenport is a three-time Grand Slam singles champion. De la Rocha is the frontman of the iconic rock band Rage Against the Machine, whose politically charged lyrics have made them a household name.
Also → Rancho Cucamonga: 42nd Best Place to Live in the US
10. Irvine, California - Hollywood's Favorite Location
Irvine, California has been the backdrop for some of Hollywood's biggest productions, including Iron Man, Miss Congeniality 2: Armed and Fabulous, and Ocean's Eleven. The city's diverse landscape, from its rolling hills to its coastal views, has made it an ideal filming location for many of these productions. In addition, Irvine's close proximity to Los Angeles has made it a convenient spot for filmmakers to capture the perfect shot. Whether it's a beach scene or a cityscape, Irvine has been the perfect setting for some of the most iconic films of the last two decades.
More facts on