Ten fun facts about Gilbert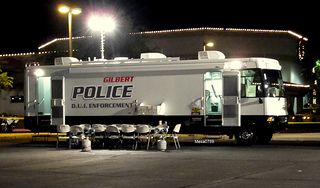 Fact 1
It is currently the most populous incorporated town in the United States.

Fact 2
It was once known as the "Hay Shipping Capital of the World".

Fact 3
It has rapidly transformed from an agriculture-based community to an economically diverse suburban center located in the southeast valley of the Phoenix metropolitan area.

Fact 4
Gilbert was ranked by CNN's Money magazine in 2008 as one of the best places to live in the United States.
Fact 5
It is regarded as one of the top 25 safest cities in the country.
Fact 6
According to FBI records, Gilbert was the largest town in the United States with zero murders in 2005.
Fact 7
Jim Bechtel, professional poker player, World Champion of Poker in 1993, lives in Gilbert, Arizona.
Fact 8
The bands Jimmy Eat World and Lifehouse originated from Gilbert.
Fact 9
Chester Bennington, lead singer of popular band Linkin Park, has lived with his family in the Whitewing at Higley community, located in Gilbert, since 2008.
Fact 10
34.5% of Gilbert residents hold a bachelor's degree or higher.
More interesting reads about...
Click here for more u.s. city facts ❯
RELATED FACTS
---
MORE IN U.S. CITIES
---
Short about Gilbert
is a town in Maricopa County, Arizona, United States, located southeast of Phoenix, within the Phoenix metropolitan area.

Languages
Deutsch
Français
Español
English