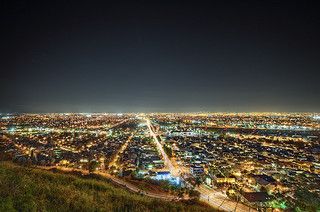 1. The Perfect Place to Live: Torrance, CA
The city of Torrance is a great place to live, with its moderate year-round climate and warm temperatures. The sea breezes help to keep the humidity low, while the average rainfall of 12.55 inches per year ensures that the area remains lush and green. With its ideal climate, Torrance is the perfect place to enjoy the outdoors all year round.

Also → Acura: Luxury Cars from Torrance, CA

Advertisement

2. A Safe and Secure City
The city of Torrance is renowned for its low crime rates, consistently ranking among the safest cities in Los Angeles County. This is due to the city's commitment to public safety, with a police force that is dedicated to providing a safe and secure environment for its citizens. The city also has a variety of programs and initiatives in place to help reduce crime, such as neighborhood watch groups, community policing, and crime prevention education. As a result, Torrance is a great place to live, work, and raise a family.
Also → Lexus Headquarters in Nagoya, Brussels, and Torrance
3. "Birth of AYSO: Torrance, CA"
Torrance, California is the proud birthplace of the American Youth Soccer Organization (AYSO). Founded in 1964, AYSO has grown to become one of the largest youth soccer organizations in the United States, with over 500,000 players and more than 50,000 volunteers. The organization's mission is to provide a fun, safe, and positive soccer experience for all participants, and it has been successful in doing so for over 50 years. Torrance is proud to be the birthplace of AYSO and to have played a part in the growth of youth soccer in the United States.
Also → Tongva Legacy: The Story of the City of Glendale, California
4. The City of A Japanese Community in North America
The city of Torrance, located in California, is home to the second highest percentage of Japanese people in North America. With a population of over 150,000, Torrance is a diverse and vibrant city, boasting a large Japanese-American community. This community is estimated to make up around 20% of the city's population, making it the second highest percentage of Japanese people in North America, behind only Honolulu, Hawaii.

Also → Gilbert, Arizona - A Safe City with a Low Crime Rate

Advertisement

5. Torrance's Legacy of Oil Production
Once upon a time, Torrance was a bustling oil-producing region, with thousands of oil wells and oil derricks dotting the landscape. The oil industry was a major source of income for the city, and the wells and derricks were a common sight. However, as the oil industry declined, so did the number of wells and derricks, and today, only a few remain. Despite this, Torrance still remains an important part of the oil industry, and its legacy of oil production is still evident in the city.
Also → Scion: A Reliable, Affordable Car
6. Torrance's Native American Heritage
For thousands of years, the area now known as Torrance was part of the Tongva Native American homeland. The Tongva people were the original inhabitants of the Los Angeles Basin and the Southern Channel Islands, and their presence in the area dates back to at least 8,000 BC. The Tongva people were hunter-gatherers and fishers, and their culture was deeply intertwined with the land and the sea. Today, Torrance is a thriving city, but its roots remain firmly planted in the Tongva people and their ancient homeland.
Also → Hayward: A bustling city located in the Bay Area
7. Torrance's Microclimates
The city of Torrance, located in the Los Angeles area, is subject to the phenomenon of microclimates, which are localized weather conditions that differ from the surrounding area. This phenomenon is caused by the presence of hills, mountains, and bodies of water, which can create pockets of warmer or cooler air. As a result, Torrance can experience temperatures that are significantly different from the rest of the Los Angeles area.

Also → Irvine, California - A Low Crime City

Advertisement

8. Toyota and Honda in Torrance
Torrance, California is home to the U.S. headquarters of two of the world's largest Japanese automakers, Toyota Motor Sales, U.S.A. and American Honda Motor Company. Both companies have chosen Torrance as the base for their overseas operations, making it a hub for the automotive industry in the United States. With Toyota's headquarters located in the heart of the city, and Honda's just a few miles away, Torrance is a major player in the global automotive market.
Also → Oceanside, California: A Native American Heritage
9. Torrance and Kashiwa: A Sister City Relationship That Lasts
In 1973, Torrance, California, formed a special bond with Kashiwa, Chiba, Japan, through the Sister Cities International program. This program was created to foster mutual understanding and respect between two cities, and Torrance and Kashiwa have been connected ever since. Through this relationship, the two cities have been able to share cultural experiences, educational opportunities, and economic development. The two cities have also been able to collaborate on various projects, such as the Torrance-Kashiwa Friendship Garden, which was established in 2004. This garden serves as a symbol of the strong relationship between the two cities and is a reminder of the importance of international friendship.
Also → Glendale, California: A bustling city of over 200,000 people
10. Torrance, California: Home to Hollywood's Famous Names
The city of Torrance, California is home to some of the most famous names in entertainment. Supermodel and actress Bo Derek, actor Chuck Norris, and filmmaker Quentin Tarantino all call Torrance their home. Bo Derek is best known for her role in the 1979 film 10, while Chuck Norris is a martial arts expert and actor who has starred in numerous action films. Quentin Tarantino is an Academy Award-winning director, writer, and producer who has created some of the most iconic films of the past few decades.
More facts on
Advertisement