Ten fun facts about Glendale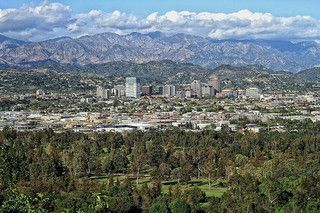 Fact 1
Glendale used to be the home of the Tongiva Indian Tribe. The city was incorporated in 1906.

Fact 2
The Grand Central Airport in Glendale is owned and operated by Disney. This was the first airport in 1923 to install a paved runway. Howard Hughes built his H-1 Racer at this airport and back in World War II the pilots of the 319th Fighter Wing did their flight and field training here.

Fact 3
There is approximately twenty one inches of precipitation that falls in Glendale each year.

Fact 4
The temperature in Glendale climbs to ninety degrees or more an average of sixty seven times per year.
Fact 5
Many celebrities and famous people are buried in the Glendale Forest Lawn Memorial Cemetery.
Fact 6
The famous entertainment company DreamWorks, founded by David Geffen, Steven Spielberg and Jeffrey Katzenberg in 1994, is located in this city.
Fact 7
Walt Disney Company also has a large installation here that does work in several animated films.
Fact 8
Glendale is the home of one of the largest Armenian-American populations in the United States. Armenia nationals began to move into this area in the 1920s.
Fact 9
Both the Nestle Corporation and the International House of Pancakes Corporation have their headquarters in Glendale. Big Bob's Burgers and the ice cream chain Baskin Robbins also started in this city.
Fact 10
Glendale sits in an area that has several known earthquake faults including the famous Sierra Madre fault and the Hollywood fault.
More interesting reads about...
Click here for more u.s. city facts ❯
RELATED FACTS
---
MORE IN U.S. CITIES
---