Ten fun facts about Garden Grove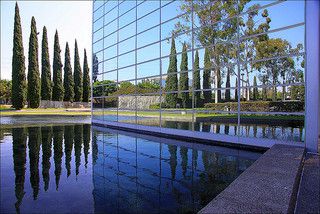 Fact 1
The weekly broadcast of The Hour of Power has been televised from the Crystal Cathedral in Garden Grove since 1970.

Fact 2
The Mountain Goats have referenced the city in several songs including Home Again Garden Grove.

Fact 3
Notable residents include actor and writer Steve Martin, Atreyu band, and Olympic swimmer silver medalist Gary Hall.

Fact 4
The city is known outside the Southern California area for being the home of Robert H. Schuller's Crystal Cathedral, from which religious broadcasts are made.

Fact 5
Garden Grove has the second-largest Vietnamese American population and second highest concentration of any city in the nation.

Fact 6
Garden Grove was founded by Alonzo Cook in 1874.

Fact 7
An annual event held over Memorial Day weekend, the Garden Grove Strawberry Festival is one of the largest community festivals in the western United States, attracting an estimated 250,000 visitors.

Fact 8
The headquarters of the Government of Free Vietnam, a self-styled anti-Communist group, is in Garden Grove.

Fact 9
Garden Grove is home to three stage theaters, the Garden Grove Playhouse, the Gem Theater and the Festival Amphitheater.

Fact 10
The song "Garden Grove", by the band Sublime, was named after the city from their self-titled 1996 album.



More interesting reads about...
Click here for more u.s. city facts ❯
RELATED FACTS
---
MORE IN U.S. CITIES
---