Ten fun facts about Greensboro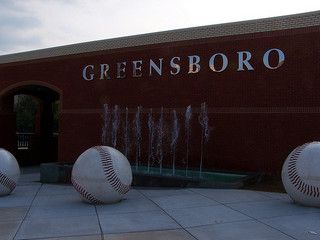 Fact 1
The city's name was spelled Greensborough from 1808–1895.

Fact 2
At the time of European encounter, the inhabitants of the area that became Greensboro were a Siouan-speaking people called the Saura.

Fact 3
Greensboro is situated among the gently rolling hills of North Carolina's Piedmont and is situated midway between the state's Blue Ridge and Great Smoky mountains to the west and the Atlantic beaches and Outer Banks to the east.

Fact 4
Greensboro, like much of the southeastern United States, has a humid subtropical climate, with four distinct seasons.
Fact 5
Bicentennial Garden was developed in 1976 to commemorate the U.S. bicentennial.
Fact 6
Greensboro nicknames itself as "Tournament Town" due to the many sports tournaments the city hosts.
Fact 7
Notable people who were born in Greensboro include former First Lady and wife of President James Madison Dolley Madison, pioneering American jazz guitarist Tal Farlow, and billionaire investor Ronald Perelman.
Fact 8
Current and former residents include Emmy award winning writer Rex M. Best, American Idol alumni Chris Daughtry and Fantasia Barrino, and author Nicholas Sparks.
Fact 9
Greensboro is home to an active and diverse arts community.
Fact 10
Eastern Music Festival brings more than 100 summer performances, from symphonic works to chamber music to recitals by professional and talented students from around the world.
More interesting reads about...
Click here for more u.s. city facts ❯
RELATED FACTS
---
MORE IN U.S. CITIES
---