Ten fun facts about Tulsa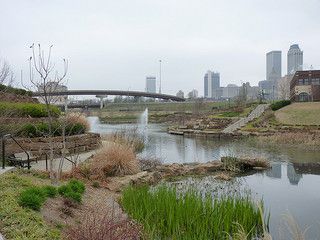 Fact 1
Tulsa is the 2nd largest city in Omaha and is ranked 46th in size amongst the cities in the US. The city is located at the foothills of the Ozark mountains on the shores of the Arkansas River.

Fact 2
The area that the city is situated in is known as 'tornado alley' because of its frequent severe weather.

Fact 3
Tulsa is known for having more convenience stores on street corners as compared to any other US city.

Fact 4
The streets in Tulsa all run North and South with Main Street being the dividing line.
Fact 5
The Oklahoma Aquarium is located in this city. The city also houses the world's largest bull sharks in captivity.
Fact 6
The city placed a significant role as a hub for the American oil industry and was known during much of the 20th century as being the oil capital of the world.
Fact 7
Tulsa claims to be one of the birthplaces of the famous Route 66.
Fact 8
The city has a very large concentration of art deco architecture. It is also home to a full time ballet company and opera.
Fact 9
Two world renowned art museums are located in Tulsa.
Fact 10
Tulsa was settled between 1828 and 1838 by the Creek Native American Tribe, the Lochapoka Band.
More interesting reads about...
Click here for more u.s. city facts ❯
RELATED FACTS
---
MORE IN U.S. CITIES
---