Ten fun facts about Memphis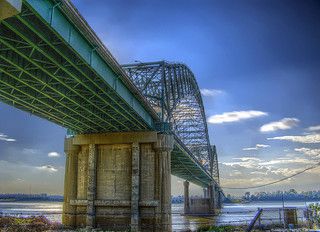 Fact 1
A Memphis tour is incomplete without a visit to the King of Rock, Elvis Presley's Graceland Mansion. Elvis' cars, home, gravesite and museum are visited by over 600,000 visitors every year.

Fact 2
Sam Phillips, who some call the inventor of rock and roll, inaugurated the Sun Studio on January 3rd 1950. Some of the most famous singers including Elvis Presley, Carl Perkins, Johnny Cash and Jerry Lee have recorded several songs at this studio.

Fact 3
The Memphis Zoo has an amazing collection of more than 3000 animals, including giant pandas that have been loaned from China, all of which are housed on close to 70 acres of land.

Fact 4
Memphis has been nicknamed "The River City" or the "Bluff City".
Fact 5
Hundreds of cooking teams from across the world head for this astoundingly beautiful city every year in May, to attend the World Championship Barbecue cooking contest that offers in excess of $110,000 in prizes.
Fact 6
Beale Street is abuzz right round the year with locals and visitors relishing a variety of cuisines that are served in arresting settings with live entertainment and music playing in the background.
Fact 7
The highly ornamental Georgian marble cladding that covers almost every square inch of the world-renowned museum in the city, has led to it being called "The Pink Palace Museum".
Fact 8
James Winchester, John Overton and Andrew Jackson were the investors who founded the city on May 22 1819.
Fact 9
The Rendezvous Charcoal Ribs restaurant opened by Charles Vergos in Baltimore in 1948 serves the world famous charcoal ribs that have to be eaten straight off the bone.
Fact 10
The city holds the world record for being the one around which the highest number of titles and songs have been recorded and produced.
More interesting reads about...
Click here for more u.s. city facts ❯
RELATED FACTS
---
MORE IN U.S. CITIES
---