Ten fun facts about Portland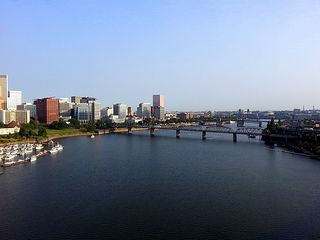 Fact 1
Portland is the birthplace of the wiki, developed by Ward Cunningham in 1995. Wikipedia held its tenth anniversary celebration in the city.

Fact 2
The popular cocktail consisting of rum and fruit, known as the Mai-Tai, was created by Portland resident Vic Bergeron in 1944.

Fact 3
Portland has been dubbed "food-truck crazed," its density of food carts making one of the greatest in the United States.

Fact 4
Many of Portland's neighborhoods arose around its historic streetcar lines, but it was one of the first cities in America to introduce a modernized streetcar in 2001.

Fact 5
The many public drinking fountains around Portland are known as Benson Bubblers, given to the city by a lumberman who wanted to provide residents with a non-alcoholic drinking alternative.

Fact 6
In 2010, Portland was named the second best city for a foodie to visit in the country. It's especially known for its variety of vegan and vegetarian dining options.

Fact 7
Portland's Mill End Park is the tiniest city park in America, only 2.5 feet in diameter. It's also the "only Leprechaun colony west of Ireland."

Fact 8
Portland is one of two cities in the United States with an extinct volcano within its city limits. The other city is also in Oregon.

Fact 9
The beer capital of the world, Portland is home to more microbreweries than any other city on the planet.

Fact 10
The only H. P. Lovecraft film festival in the world is held each year at Portland's Hollywood Theater.



More interesting reads about...
Click here for more u.s. city facts ❯
RELATED FACTS
---
MORE IN U.S. CITIES
---