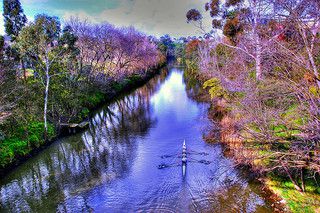 1. Richmond, Virginia: A Unique City in a Unique Location
Richmond, Virginia is an independent city, meaning it is not part of any county. It is situated between Henrico County to the north and Chesterfield County to the south, providing a unique location that allows it to benefit from the resources of both counties. Richmond is the capital of Virginia and is home to a variety of attractions, including the Virginia State Capitol, the Virginia Museum of Fine Arts, and the Richmond National Battlefield Park.

Also → Richmond, Virginia: The Confederate Capital

Advertisement

2. Bustling City with Diversity & Attractions
Richmond, Virginia, is a bustling city with a population of 208,834 as of 2012. This population is made up of a diverse mix of people from all walks of life, including families, young professionals, and retirees. The city is home to a variety of attractions, including the Virginia Museum of Fine Arts, the Richmond National Battlefield Park, and the Lewis Ginter Botanical Garden. Richmond is also known for its vibrant nightlife, with a variety of bars, restaurants, and music venues. With its rich history, diverse culture, and abundance of activities, it's no wonder Richmond is a popular destination for both locals and visitors alike.
Also → Virginia Beach: A Unique Coastal City Close to North Carolina
3. Richmond, Virginia: The Birthplace of American Liberty
Richmond, Virginia, is steeped in history, having served as the capital of the Confederate States of America during the Civil War period. It was also the site of a famous speech given by Patrick Henry in 1775, in which he famously declared, "Give me Liberty or give me Death." This speech, which was delivered at St. John's Church in Richmond, is remembered as one of the most iconic moments in American history.
Also → John Tyler Dies in Richmond, VA
4. Richmond, Virginia - The City of Innovation in Transportation
Richmond, Virginia is a city with a rich history of innovation in transportation. In 1888, it became the first city in the United States to successfully test an electric streetcar system. This revolutionary system was the first of its kind in the world, and it quickly spread to other cities across the country. The electric trolley system in Richmond was a major milestone in the development of public transportation, and it continues to be an important part of the city's infrastructure today.

Also → Georgia: The Largest State in the Southeastern US

Advertisement

5. Home to U.S. Court of Appeals
Richmond, Virginia is home to the United States Court of Appeals for the Fourth Circuit, an appellate court with jurisdiction over six states and two districts. This court has jurisdiction over the District of Maryland, the majority of North Carolina, South Carolina, the Eastern and Western Districts of Virginia, and the Northern and Southern Districts of Virginia. This court is responsible for hearing appeals from the district courts located within its jurisdiction, and its decisions are binding on all lower courts.
Also → The Birthplace of the Confederacy: Montgomery, Alabama
6. Richmond, Virginia: A Climate and Weather Overview
Richmond, Virginia is known for its humid and subtropical climate, with precipitation that is spread evenly throughout the year. Summers in Richmond are hot and humid, while winters are mild. Average temperatures range from the mid-30s in winter to the mid-80s in summer, with the highest temperatures typically occurring in July and August. The city also experiences an average of 48 inches of rain annually, with the wettest months being April and May.
Also → Newport News, Virginia: A bustling city with a rich history
7. Richmond's Radio Scene
Richmond, Virginia is home to a vibrant radio scene, boasting 8 AM radio stations and 9 FM stations. With a wide variety of music, news, and talk radio, there's something for everyone in Richmond. Whether you're looking for the latest hits, classic rock, or a local sports talk show, you can find it in Richmond.

Also → West Virginia has the oldest population in the United States

Advertisement

8. Richmond, Virginia: The Final Resting Place of Two Presidents
Richmond, Virginia is a city with a rich history, and is the final resting place of two of America's most influential presidents: James Monroe and John Tyler. Both presidents were buried in Richmond's Hollywood Cemetery, a historic landmark that has been the final resting place of many prominent figures in American history. The cemetery is a popular tourist destination, and is a reminder of the city's important role in the nation's history.
Also → The Heart of the Midwest: Kansas City
9. Richmond, Virginia - A bustling city with a diverse population
Richmond, Virginia is a bustling city with a population of 197,790 residents. It is the fourth most populous city in the state and is home to a diverse range of people, cultures, and businesses. The city is known for its rich history, vibrant culture, and diverse economy. Richmond is a great place to live, work, and play, and its population continues to grow each year.
Also → London - A Vibrant and Influential City
10. Extreme Weather in Richmond, Virginia
Richmond, Virginia is no stranger to extreme weather. The city has experienced record-breaking floods due to hurricanes and tropical storms hitting the coastline. In fact, some of the highest flood totals ever recorded in the area have been attributed to these powerful storms. Residents of Richmond must remain vigilant and prepared for the potential of flooding, as the city is particularly vulnerable to the effects of hurricanes and tropical storms.
More facts on
Advertisement