Ten fun facts about Richmond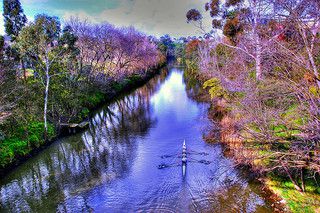 Fact 1
Richmond is not a part of any county and is therefore considered to be an independent city. The city is located between Henrico County and Chesterfield County.

Fact 2
In 2012, the population of Richmond was reported to be 208,834.

Fact 3
Richmond once served as capital of the Confederate States of America during the Civil War period. The famous words "Give me Liberty or give me Death" were uttered by Patrick Henry in 1775 in a speech he made in this city.

Fact 4
Richmond is home to one of the world's first electric streetcar systems to work successfully. This city was home to the first testing of the electric trolley in the United States.
Fact 5
Richmond is home to the United States Court of Appeals for the Fourth Circuit. This appellate court has jurisdiction over the District of Maryland, and the majority of North Carolina. It also has jurisdiction over South Carolina, the Eastern and Western Districts of Virginia as well as the Northern and Southern Districts of Virginia.
Fact 6
The climate in Richmond is considered to be humid and subtropical with precipitation that is generally distributed rather uniformly throughout the year. The summers are hot and humid and the winters are considered to be mild.
Fact 7
Richmond has 8 AM radio stations and 9 FM stations.
Fact 8
Presidents Monroe and Tyler are buried in this city.
Fact 9
Has a population of 197,790 residents.
Fact 10
Hurricanes and tropical storms hitting the coastline of the city are known to have produced record breaking flood totals.
More interesting reads about...
Click here for more u.s. city facts ❯
RELATED FACTS
---
MORE IN U.S. CITIES
---