Ten fun facts about Newport News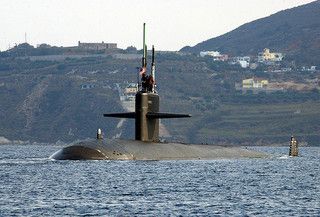 Fact 1
Is a home to shipbuilding manufacturers and aerospace technology.

Fact 2
Newport News is the result of a consolidation of two cities in 1958. Warwick and Newport News were separate cities before this time, and after the merger the town has sixty five square miles of land.

Fact 3
Newport News has one of the largest maritime museums in the world. They also have a large war museum containing artifacts and historical memorabilia.

Fact 4
The United States Navy has named three ships after Newport News.
Fact 5
Newport News contains thirty two city parks. The parks provide many different types of outdoor activities to the residents of the city and to visitors as well.
Fact 6
Pearl Bailey and Ella Fitzgerald were both from Newport News.
Fact 7
Newport News has given the United States many football heroes. These heroes include Michael Vick of the Philadelphia Eagles, Larry Bethea of the Dallas Cowboys, Mike Tomlin of the Pittsburgh Steelers and Al Toon of the New York Jets.
Fact 8
Author William Styron was from Newport News. The Jeopardy announcer Johnny Gilbert is also from Newport News.
Fact 9
Before the American Civil War Newport News had been a fishing village and a home to many plantations.
Fact 10
Newport News is home to the Thomas Jefferson National Accelerator facility that has had more than 2,000 scientists use this research facility. These scientists came from all over the world and the facility employs more than 650 people
More interesting reads about...
Click here for more u.s. city facts ❯
RELATED FACTS
---
MORE IN U.S. CITIES
---