Ten fun facts about Jersey City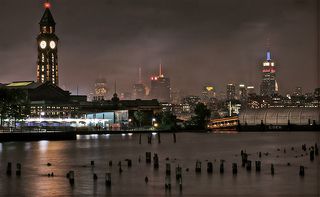 Fact 1
Given their proximity to Manhattan, Jersey City and Hudson County are sometimes referred to as New York City's Sixth Borough.

Fact 2
The land comprising what is now Jersey City was inhabited by the Lenape, a collection of tribes (later called Delaware Indian).

Fact 3
Among the oldest surviving houses in Jersey City are the Newkirk House (1690), Van Vorst Famhouse (c.1740), and the Van Wagenen House (1742).

Fact 4
The Five Corners Branch specializes in works related to music and the fine arts, and is a gallery space.
Fact 5
Jersey City is located within the New York media market, most of its papers available for sale or delivery.
Fact 6
Jersey City is the filming location for the 2012 reality television series Snooki & JWoww, a spinoff of Jersey Shore that stars Nicole "Snooki" Polizzi and Jennifer "JWoww" Farley living in downtown Jersey City.
Fact 7
The city is one of the most racially diverse in the world.
Fact 8
Jersey City has the country's largest Egyptian Coptic population.
Fact 9
The Jersey City Free Public Library has five regional branches, some of which have permanent collections and host exhibitions.
Fact 10
The Miller Branch is home to the Afro-American Historical and Cultural Society Museum.
More interesting reads about...
Click here for more u.s. city facts ❯
RELATED FACTS
---
MORE IN U.S. CITIES
---