Ten fun facts about Buffalo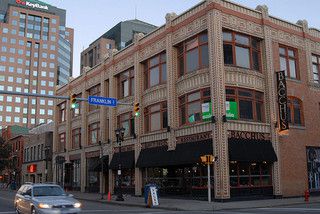 Fact 1
Buffalo is also known as "The City of Good Neighbors", "The Queen City", "The City of No Illusions", "The Nickel City", "Queen City of the Lakes", and "City of Light".

Fact 2
It is the second most populous city in the state of New York, after New York City.

Fact 3
In 2010, Forbes rated Buffalo the 10th best place to raise a family in America.

Fact 4
Buffalo has a reputation for snowy winters, but it is rarely the snowiest city in New York State.
Fact 5
The city is home to the Pearl Street Brewery and Flying Bison Brewing Company, who continue Buffalo's brewing traditions.
Fact 6
Buffalo is home to over 50 private and public art galleries, most notably the Albright-Knox Art Gallery, home to a world-class collection of modern and contemporary art.
Fact 7
Buffalo is also the founding city for several mainstream bands and musicians, most famously Rick James, Billy Sheehan, The Quakes and The Goo Goo Dolls.
Fact 8
Jazz fusion band Spyro Gyra also got its start in Buffalo.
Fact 9
Well-known indie artist Ani DiFranco hails from Buffalo, and it is the home of her "Righteous Babe" record label.
Fact 10
The New York Times has declared that Buffalo is one of the top cities in America for architecture.
More interesting reads about...
Click here for more u.s. city facts ❯
RELATED FACTS
---
MORE IN U.S. CITIES
---