Ten fun facts about Birmingham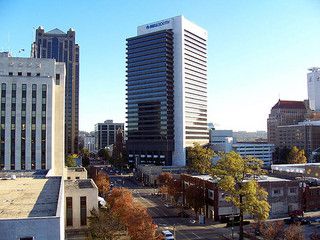 Fact 1
The city is the county seat of Jefferson County.

Fact 2
From its founding through the end of the 1960s, Birmingham was a primary industrial center of the South.

Fact 3
The start of the 20th century brought the substantial growth that gave Birmingham the nickname "The Magic City" as the downtown area developed from a low-rise commercial and residential district into a busy grid of neoclassical mid-rise and high-rise buildings and busy streetcar lines.

Fact 4
In the 1950s and 1960s, Birmingham received national and international attention as a center of the civil rights struggle for African-Americans.
Fact 5
Birmingham is the cultural and entertainment capital of Alabama with numerous art galleries in the area including the Birmingham Museum of Art, the largest art museum in the Southeast.
Fact 6
Birmingham is also home to the state's major ballet, opera, and symphony orchestra companies.
Fact 7
The song "Sweet Home Alabama" by Lynyrd Skynyrd contains the line "In Birmingham they love the governor".
Fact 8
Birmingham has a humid subtropical climate, characterized by hot summers, mild winters, and abundant rainfall.
Fact 9
The Birmingham metropolitan area has consistently been rated as one of America's best places to work and earn a living based on the area's competitive salary rates and relatively low living expenses.
Fact 10
Tracy Lawrence and Ken Mellons each recorded the country song "Paint Me a Birmingham".
More interesting reads about...
Click here for more u.s. city facts ❯
RELATED FACTS
---
MORE IN U.S. CITIES
---