Ten fun facts about Dallas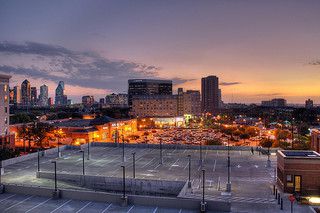 Fact 1
Dallas is an alpha city, considered to be of key importance for the global economy, and the only such city in the South Central region of the United States.

Fact 2
Dallas is the home of the Dallas Arts District, considered to be the largest center of urban art in the United States.

Fact 3
Dallas is the home of the Cowboys [American] football team. Cowboys Stadium is so large it could contain the Statue of Liberty.

Fact 4
Dallas is the birthplace of the microchip. The first-ever integrated circuit chip was created there in 1958.

Fact 5
Dallas is the city where 7-Eleven, the largest and most extensive convenience store company on the planet, started in 1927. The stores operated under the name "Tot'em Stores" until 1946.

Fact 6
Dallas is the birthplace of the Frozen Margarita cocktail, created in 1971 by restauranteur Mariano Martinez.

Fact 7
Dallas was the home of the notorious Clyde Barrow and Bonnie Parker, better known as Bonnie and Clyde, who committed a number of high-profile crimes with their partners, the Barrow Gang, during the Great Depression.

Fact 8
Dallas was founded in 1841, but didn't legally become a city until 1871, after the end of the Civil War.

Fact 9
Dallas is the home to two of public television's most beloved characters, Barney the dinosaur, and the literature-loving dog Wishbone.

Fact 10
Dallas was home to the tallest cowboy in the world, Big Tex, who stood at 52 feet, before being destroyed by an electrical fire in October 2012.



More interesting reads about...
Click here for more u.s. city facts ❯
RELATED FACTS
---
MORE IN U.S. CITIES
---