Ten fun facts about Grand Prairie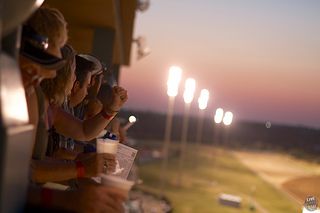 Fact 1
Grand Prairie is actually located in three separate counties. It is a suburb of Fort Worth as well as of Dallas.

Fact 2
In 1863 Grand Prairie was established by Alexander McRae Dechman, and was named Dechman in his honor. Dechman eventually traded half of the acreage he had named as a township to the T&P Railroad to ensure that they would put tracks through his town.

Fact 3
The town of Grand Prairie was renamed from Dechman to Grand Prairie due to confusion at the Postal Service offices. The T&P Railroad owned half the land in this town and they noted it as being located in the grand prairie of Texas between Dallas and Fort Worth. In 1909 the town was officially renamed.

Fact 4
Selena Gomez was born in Grand Prairie. Selena is both a singer and an actress.
Fact 5
Billy Miller of the Young and the Restless is from Grand Prairie. Billy Miller has been the recipient of a Daytime Emmy for his work on this show.
Fact 6
Kerry Woods of baseball is from Grand Prairie. He is a major league pitcher.
Fact 7
Grand Prairie ranks as the fifteenth most populated city in this state.
Fact 8
The author Larry D. Alexander is from Grand Prairie. Mr. Alexander is also known for his art works.
Fact 9
Grand Prairie has a Christmas light display that is more than two miles long and has over three million lights in it.
Fact 10
Johnson Creek, which flows through Grand Prairie is responsible for the regular floods that besiege this city. The channel has recently been straightened which has reduced the damage.
More interesting reads about...
Click here for more u.s. city facts ❯
RELATED FACTS
---
MORE IN U.S. CITIES
---