Ten fun facts about Garland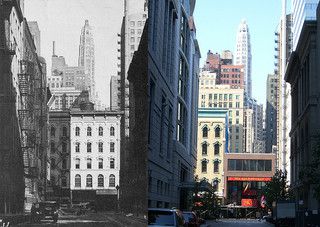 Fact 1
The famous Spring Creek Forest Preserve in the city of Garland has trees that are over 300 years old as well as 650 plant species.

Fact 2
A large part of the town was destroyed in the tornado that hit it on May 9, 1927. S.E. Nicholson, the former mayor was also killed in it. It was only by the late 1930's that businesses actually started moving back into the area.

Fact 3
A prominent Dallas radio station, KRDL built its very own radio antenna tower here which, to this day is still operational.

Fact 4
The city attracted a large amount of media attention in 1998 due to the Chen Tao (true way) group prophecy. They had predicted that all North American channels will see God on a single television channel on 31 March 1998, but the prophecy failed.
Fact 5
Premium hats that famous personalities from across the world have worn have been manufactured by Resistol Hats in Garland.
Fact 6
Garland is a green city and has more than 2,880 acres of parkland, 60 parks and 6 recreation centers.
Fact 7
The former Santa Fe depot was housed in the current-day Garland Landmark Museum. It holds documents and historical artifacts from 1850 to the present day.
Fact 8
Mac Percival, place-kicker for NFL, Bob Boyd the All-pro and Jacob Lacey the NFL Cornerback have been some of the sports stars who lived here.
Fact 9
The Star Trek Lane in the city is the first official place name for the television series Star Trek.
Fact 10
Walker and Texas Ranger the famous television series starring Chuck Norris were filmed in this city.
More interesting reads about...
Click here for more u.s. city facts ❯
RELATED FACTS
---
MORE IN U.S. CITIES
---