Ten fun facts about Plano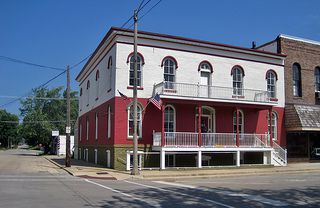 Fact 1
The city is home to many corporate headquarters: Alliance Data, Cinemark Theatres, Dell Services, Dr Pepper Snapple Group, Ericsson, Frito-Lay, HP Enterprise Services, Huawei, J. C. Penney, Pizza Hut, Rent-A-Center, Traxxas, and Siemens PLM Software.

Fact 2
In 2005, 2006, and 2011, Plano was designated the best place to live in the Western United States by CNN Money magazine.

Fact 3
The annual Plano Balloon Festival and the Plano International Festival are two of the city's premiere cultural and entertainment events.

Fact 4
Plano is considered to be in the humid subtropical climate zone.
Fact 5
Plano has six sister cities: Ivanovo, Russian Federation; Brampton, Ontario, Canada; Marikina, Philippines; San Pedro Garza García, Mexico; Hsinchu, Taiwan, Republic of China;and Port Adelaide-Enfield, Australia.
Fact 6
In 2006, Plano was selected as the 11th best place to live in the United States by CNN Money magazine.
Fact 7
It was also selected as the safest city in America in 2010 and 2011 by Forbes.
Fact 8
Plano schools consistently score among the highest in the nation.
Fact 9
It has been rated as the wealthiest city in the United States by CNN Money, and the United States Census Bureau declared Plano the wealthiest city of 2008.
Fact 10
In 2008, Forbes.com selected Plano, University Park, and Highland Park as the three "Top Suburbs To Live Well" of Dallas.
More interesting reads about...
Click here for more u.s. city facts ❯
RELATED FACTS
---
MORE IN U.S. CITIES
---